LENT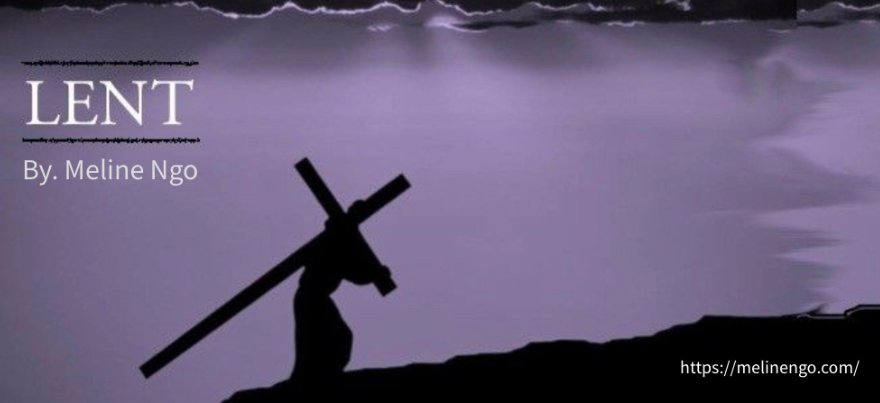 "Return to me with all your heart, with fasting, with weeping, with mourning"
Joel 2.1
LENT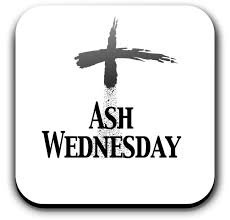 Soon after, we have packed our Christmas decorations; here comes Lent. How odd, come to think of it. After all the festive celebrations, parties with lots of food, gifts we gave and received, and all the glittering lights; now we need to prepare for the solemn observance of Lent that begins on Ash Wednesday and comes approximately 40 days before Easter (Sundays are not included in the count) and ends at sundown on Holy Thursday.
What are we giving up for Lent? If the question is raised of doing something for lent? What?
In his lent message for 2015, Pope Francis asks us to "make our hearts firm" (Jas 5:8) and to be "merciful, attentive and generous." Embrace his call to mercy by reaching out to those in need.  Be attentive to the Lenten call to prayer; be generous with your time and treasure.
"Through prayer, charity and humility before God, people receive a heart "which is firm and merciful, attentive and generous, a heart which is not closed, indifferent or prey to the globalization of indifference," Pope Francis said.
However, every discipline is commendable only to as good as the spirit and purpose we give to it.
As lent begins, the very first reading of the Ash Wednesday liturgy (Joel 2.12-8) presents the night perspective;
Repent & Return to God as if your very life depended on it."
Our great lent model of wholehearted surrender and attention to God is Jesus in the wilderness (Matthew 4.1-11). His 40 days of prayers, fasting, and resisting temptation was not a temporary discipline or forgoing of a few indulgences. It expressed His total commitment to His Father's will. His mission as a servant without seeking comfort, acclaim, and power for Himself. "He remained in the desert for 40 days, tempted by Satan." (Mark 1.3)
During Lent, the church asks us to surrender ourselves to prayer and read the scriptures, fast and give alms. The fasting that we do together on Friday is a sign of a daily Lenten discipline of an individual; fasting from certain foods, from certain activities likewise the giving of alms are efforts to share this world equally, not only through the distribution of money but through the sharing of our talents.
In Lent, the baptized are allowed to renew their commitment as others prepare to be baptized as this is the perfect period of learning and discerning for individuals who have the desire and declare to be catholic.
The key to fruitful observance of these practices is recognizing our link to our baptismal renewal. We are called not to abstain from sin during Lent but to true conversion of hearts and minds as followers of Christ. We recall the water in which we are baptized into Christ's death, died to sin and evil, and began a new life in Christ.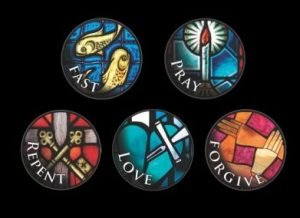 Also, it is in Lent that we imitate the example of Jesus in the wilderness. With His help, we affirm our alliance with God. We do battle with whatever threatens our true identity and calling, but most of all, we surrender ourselves.
Lent is a gift given to us to cleanse and purify ourselves.
This Lent is when we can consecrate to the Father all our sins, pains, and sufferings… the opportunity to feel and suffer with Him and surrender and thank Him for dying and restoring us from our sins and giving us the chance of eternal and everlasting life with Him.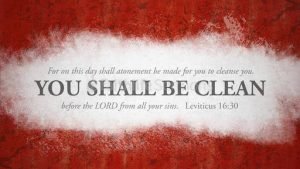 It is part of the significant lives of every catholic to go to confession during Lent.
Please remember the 3 PILLARS of LENT:
PRAYER – For the good of the soul.
FASTING – For the good of the body.
ALMSGIVING – For the good of our neighbor.
During Lent, we are asked to devote ourselves to seeking the Lord in prayer and reading Scripture, to service by giving alms, and to practice self-control Through fasting. Dive into God's word in Scripture this Lent or pray the rosary with your family.
Ash Wednesday and Good Friday are obligatory days of fasting and abstinence for Catholics. In addition, Fridays during Lent are obligatory days of abstinence.
For members of the Latin Catholic Church, the norms on fasting are obligatory from age 18 until age 59. When fasting, a person is permitted to eat one full meal, as well as two smaller meals that together are not equal to a full meal. The norms concerning abstinence from meat are binding upon members of the Latin Catholic Church from age 14 onwards.
If possible, the fast on Good Friday is continued until the Easter Vigil (on Holy Saturday night) as the "paschal fast" to honor the suffering and death of the Lord Jesus and to prepare ourselves to share more fully and to celebrate more readily his Resurrection.
As one of the three pillars of Lenten practice, almsgiving is "a witness to fraternal charity" and  "a work of justice pleasing to God." (Catechism of the Catholic Church, no. 2462).

Copyright secured by Digiprove © 2022 meline Ngo