FEBRUARY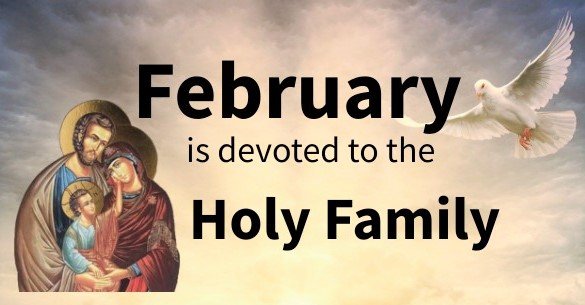 "For God so loved the world, that he gave his only Son, that whoever believes in him should not perish but have eternal life. For God did not send his Son into the world to condemn the world, but in order that the world might be saved through him.
FEBRUARY
The month of February is devoted to the Holy Family. During the first part of February, during Ordinary Time, the color green (a symbol of hope) marks this period on the Liturgical Calendar. The remaining days, which start the season of Lent, are symbolized by the liturgical color, purple. The Holy Family: Jesus, Mary, and Joseph create the model of family virtue for all faithful households. The Holy Family models for us what each of us should exemplify in our own intentions for our family. This time is a period to focus on forgiveness, acceptance, and self-reflection as we contribute and live in faith and as a family, and honor the unity of the family in prayer together. We remain open to God's grace as His guidance allows us to see our own faults, and love one another as He does.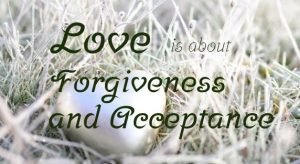 Everyone may offer additional prayers throughout February for personal devotion and to help strengthen the relationship with God. These prayers are helpful to connect with the time of year; anyone can pray at any time throughout the month. The Liturgical Calendar guides us in prayer for the Saints and obligation days within each liturgical season. These prayers are the categories and Liturgical Months and Prayers and Devotions.

Copyright secured by Digiprove © 2022 meline Ngo