NOVEMBER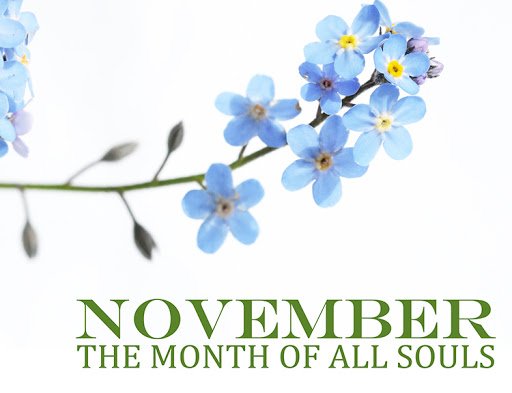 .
NOVEMBER
NOVEMBER
The month of November is devoted to the Holy Souls in Purgatory. We celebrate this Feast on November 2nd. The month of November falls under Ordinary Time, represented by the liturgical color green.
The Church proclaims that Purgatory is not eternal, and its duration is pronounced during the time of judgment. And all of us should always pray for those who have gone into eternity.
During this time, we pray for those who may still receive the reconciliation of God's goodness – that in his purification and divine mercy, they may earn to be spared for their sins. We pray for the defiled souls; as we know, one defiled may not enter into heaven. We ask as a show of our charity, as close to that of God's, that they may rest in peace through His light and loving mercy, which invites us to be grateful for our desire to go into heaven with Him. 
Everybody may offer additional prayers throughout November for personal devotion and to help strengthen the relationship with God. These prayers are helpful to connect with the time of year; anyone can pray at any time throughout the month. The Liturgical Calendar guides us in prayer for Saints and obligation days within each liturgical season. These prayers are the categories and Liturgical Months and Prayers and Devotions.

Copyright secured by Digiprove © 2020 meline Ngo