The Church asks us to Focus on 4 Last Things: What are they?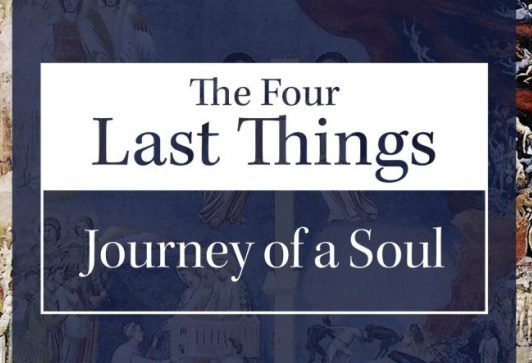 But by His word the present heavens and earth are being reserved for fire, kept for the day of judgment and destruction of ungodly men.
The Church asks us to Focus on 4 Last Things: What are they?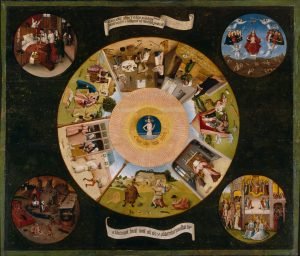 The  "The Four Last Things" or "Four Last Things of Man" (Latin: quattuor novissima) meditating on these four topics helps us orient our lives to what truly matters in this world.
During the last few weeks of every liturgical year, it has been the custom of the Catholic Church to focus on what is known as the "Four Last Things" which is also the journey of one's soul.
Death

Judgment

Heaven

Hell.
It is not an easy set of topics to discuss, as it reminds us of our own mortality.
Yet, it is important to meditate on, as the reality of our future can help us make better choices in the present moment. With death and an afterlife in the picture, our lives have the chance to change, forcing us to consider the eternal consequences of our actions.
In particular, the Catechism of the Catholic Church gives us plenty to ponder as we dwell on the Four Last Things.
Death
"Death is the end of earthly life. Our lives are measured by time, in the course of which we change, grow old, and, as with all living beings on earth, death seems like the normal end of life. That aspect of death lends urgency to our lives: remembering our mortality helps us realize that we have only a limited time in which to bring our lives to fulfillment" (CCC 1007)."
In death, God calls man to himself. Therefore the Christian can experience a desire for death like St. Paul's: 'My desire is to depart and be with Christ.' He can transform his own death into an act of obedience and love towards the Father, after the example of Christ:
'My earthly desire has been crucified;… there is living water in me, water that murmurs and says within me: Come to the Father.
I want to see God and, in order to see him, I must die.
I am not dying; I am entering life' [St. Therese of Lisieux]" (CCC 1011).
Judgment
"Death puts an end to human life as the time open to either accepting or rejecting the divine grace manifested in Christ. The New Testament speaks of judgment primarily in its aspect of the final encounter with Christ in his second coming. It repeatedly affirms that it will reward each immediately after death by his works and faith. The parable of the poor man Lazarus and the words of Christ on the cross to the good thief and other New Testament texts speak of a final destiny of the soul — a destiny which can be different for some and others.
Each man receives his eternal retribution in his immortal soul at the very moment of his death, in a particular judgment that refers his life to Christ: either entrance into the blessedness of heaven through a purification or immediately -or immediate and everlasting damnation.
'At the evening of life, we shall be judged on our love"" (CCC 1021-1022).
Heaven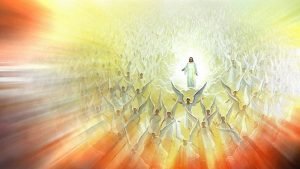 "Those who die in God's grace and friendship and are perfectly purified live for ever with Christ. They are like God forever, for they 'see him as he is,' face to face" (CCC 1023).
"This mystery of blessed communion with God and all who are in Christ is beyond all understanding and description. Scripture speaks of it in images: life, light, peace, wedding feast, wine of the kingdom, the Father's house, the heavenly Jerusalem, paradise:
'No eye has seen, nor ear heard, nor the heart of man conceived, what God has prepared for those who love Him'" (CCC 1027).
Hell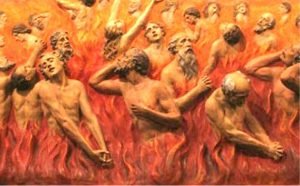 "We cannot be united with God unless we freely choose to love him. But we cannot love God if we sin gravely against him, against our neighbor, or against ourselves:
'He who does not love remains in death. Anyone who hates his brother is a murderer, and you know that no murderer has eternal life abiding in him.'

Our Lord warns us that we shall be separated from him if we fail to meet the serious needs of the poor and the little ones who are his brethren. To die in mortal sin without repenting and accepting God's merciful love means remaining separated from him for ever by our own free choice. This state of definitive self-exclusion from communion with God and the blessed is called 'hell'" (CCC 1033).

"God predestines no one to go to hell; for this, a willful turning away from God (a mortal sin) is necessary, and persistence in it until the end. In the Eucharistic liturgy and in the daily prayers of her faithful, the Church implores the mercy of God, who does not want 'any to perish, but all to come to repentance'" (CCC 1037).

Copyright secured by Digiprove © 2021 meline Ngo
Acknowledgements: Credits and Gratitude to:
Credits to more...