How Lupus (SLE) Patients Suffer in Their Daily Lives
"The LORD will strengthen him upon the bed of languishing: thou wilt make all his bed in his sickness."
Psalm 41:3
How Lupus (SLE) Patients Suffer in Their Daily Lives
By. Meline Ngo
Lupus, or Systemic Lupus Erythematosus (SLE), is a chronic autoimmune disease affecting millions worldwide. This condition is characterized by the immune system mistakenly attacking healthy tissues and organs, leading to inflammation and damage throughout the body. Although the symptoms and severity of lupus can vary from person to person, it is evident that daily life for individuals with this condition is fraught with numerous challenges and limitations. My short article explores how lupus patients suffer daily and highlights the importance of providing support and understanding for those living with this debilitating disease.
Physical Symptoms and Limitations:
One of the most significant aspects of living with lupus is coping with the physical symptoms and limitations it imposes. Constant fatigue and debilitating joint and muscle pain plague individuals with this condition, making even the simplest tasks arduous. Daily activities such as walking, climbing stairs, or preparing meals become major undertakings, leaving patients frustrated, exhausted, and overwhelmed. The physical pain and unpredictability of symptom flares severely impact their quality of life and ability to engage in activities they once enjoyed.
Emotional Toll: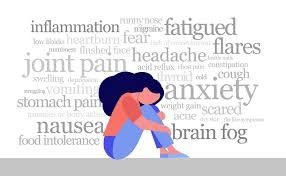 The emotional toll lupus exacts on individuals cannot be underestimated. The long-term prognosis of the disease, coupled with the constant management of symptoms and medication regimes, often leads to high levels of anxiety and depression. Lupus patients often struggle with feelings of isolation, as the invisibility of their condition makes it difficult for others to grasp the severity of their experiences fully. This lack of understanding and empathy can contribute to feelings of loneliness and frustration, exacerbating their emotional distress.
Social Limitations: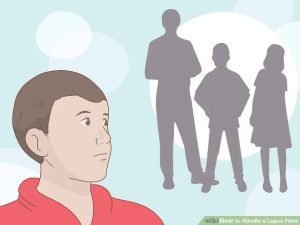 Lupus patients face significant social limitations that affect their daily lives. Their compromised immune system necessitates cautious interaction within their immediate environment, including friends, family, and public spaces. Being more susceptible to infections, individuals with lupus must be careful and may need to restrict social engagements, compromising their ability to maintain fulfilling relationships with others. Furthermore, the relentless nature of their symptoms and medical treatments often forces them to cancel plans at the last minute, leading to disappointment and strained relationships.
Employment Challenges: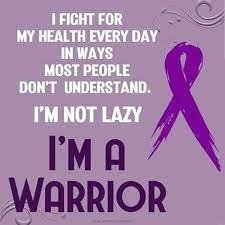 The impact of lupus extends into the professional realm, creating challenges for individuals to maintain or find suitable employment. The unpredictable nature of the disease makes it difficult for patients to commit to a consistent work schedule and perform at their full potential. Frequent medical appointments and unpredictable symptom flares may necessitate time off work, leading to decreased productivity and strained relationships with employers. The chronic fatigue associated with lupus can impede concentration and cognitive function, further hindering career advancement opportunities.
Financial Strain: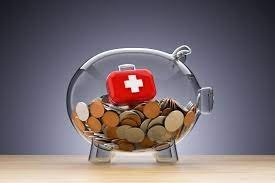 Lupus patients' physical, emotional, and occupational challenges can result in significant financial strain. The costs associated with medications, doctor visits, and specialized care can be overwhelming for individuals of all socioeconomic backgrounds. The loss of income due to reduced working hours or the inability to work entirely can stretch budgets to the limit, leading to financial instability and increased stress.
Living with lupus presents many challenges and limitations in patients' daily lives. The physical symptoms, emotional toll, social constraints, employment challenges, and financial strain they face highlight the need for increased awareness and support. Providing understanding, patience, and empathy can help alleviate some of the burdens lupus patients face, fostering an inclusive and supportive environment. Additionally, efforts to advance research and treatment options for lupus can help improve the prognosis and quality of life for those with this chronic condition. We must recognize the struggles lupus patients face and work towards creating a more inclusive society that supports and empowers them to live fulfilling lives.

Copyright secured by Digiprove © 2023 meline Ngo