JULY
.
JULY
The month of July is devoted to the Precious Blood of Jesus; Depending on the year, the entire month of July falls under Ordinary Time; represented by the liturgical color green.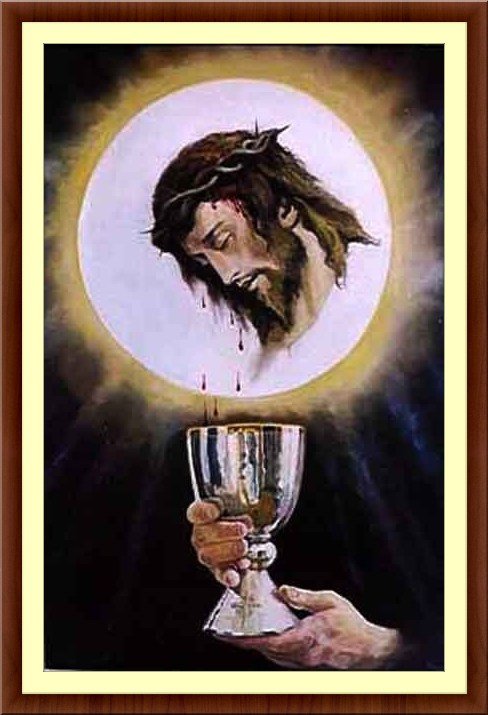 Devotion to the Precious Blood is considered a spiritual obligation for all followers of Christ. In this devotion, we focus on understanding on the the magnitude of sins. We are able to understand the cost of our sins; the sorrow of His sacrifices, that requires the Blood of the Son of God all to redeem all these sins.
The veneration to the Precious Blood of Christ shows our compassion; our remorse, and our gratitude for the shedding of His Precious Blood for our sins.
Through prayers, we encourage one another to sanctify to Christ with the intention of living in His light; a life without sin.
Everybody may offer additional prayers may throughout the month of July; for personal devotion, and to help strengthen the relationship with God. These prayers are helpful to connect with the time of year, anyone can pray at anytime throughout the month. The Liturgical Calendar guides us in prayer for Saints, and obligation days within each liturgical season. These prayers are the categories and Liturgical Months and Prayers and Devotions.

Copyright secured by Digiprove © 2020 meline Ngo