MAY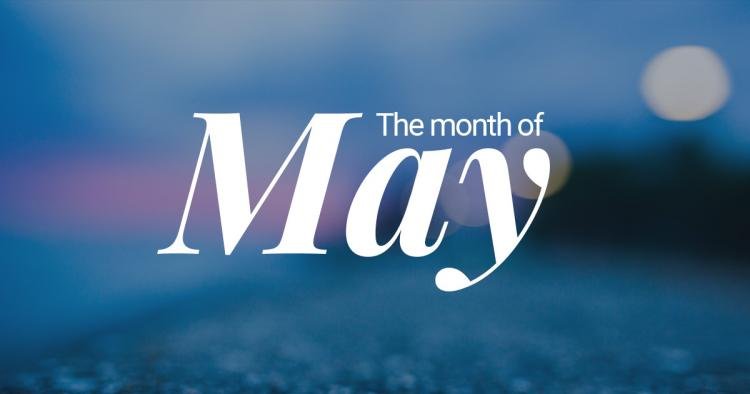 .
MAY
The month of May is devoted to the Blessed Virgin Mary. Depending on the year, nearly the entire month falls under the Liturgical Season of Easter, represented by the liturgical color white. During this liturgical season; white is the liturgical color representing the symbolic purity and innocence whether absolute or it is restored.
The Monday after Pentecost marks the beginning of Ordinary time; depending on the year; ordinary time begins in last week of May and is represented with liturgical color green. This period is often referred to as, "a moving tribute of faith and love, which all Catholics pay to the Queen of Heaven." Prayer and veneration is offered up to Mary this time. It is important to focus on giving of this prayer from our hearts, and to practice this intention of whole hearted prayer each time we pray – Mary reminds us of this, of piety, and of faith. The scriptures remind us that Mary is the inspiration for all to live in faith, as she did; for where there is faith, there we will also find Mary.
Additional prayers may be offered throughout the month of May for personal devotion, and to help strengthen the relationship with God. These prayers are helpful to connect with the time of year, and can be prayed anytime throughout the month. The Liturgical Calendar guides us in prayer for Saints, and obligation days within each liturgical season. These prayers can be found in the categories, Saints, and Liturgical Season.

Copyright secured by Digiprove © 2020 meline Ngo